Telesis Bio empowers researchers with end-to-end solutions and tools they need to rapidly and securely design, code, and create synthetic DNA. Experience up to 20x increases in productivity to your product development cycles. Creators of the BioXp® system — the world's only synthetic biology workstation — and the industry-standard Gibson Assembly® method, provide comprehensive end-to-end solutions across your synthetic biology workflows, Telesis Bio Inc. is accelerating advances in the fields of personalized medicine, biologics drug discovery, vaccine development, genome editing, and cell and gene therapy.
BioXp system
Revolutionizing synthetic biology
The world's only fully automated benchtop instrument that enables numerous synthetic biology workflows by providing a turn-key, end-to-end solution for generating synthetic DNA and mRNA starting from DNA sequence.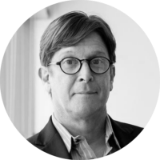 "Thanks to the BioXp system, the time required to go from understanding and ordering a digital sequence to functional testing of a given TCR has gone from over three weeks to under three days — I am amazed and grateful."
TED talk with our CTO
2018 TED talk with Dan Gibson, PhD
Dan Gibson, PhD, our Chief Technology Officer, introduces the world's first and only automated platform for personalized medicine and distributed vaccine manufacturing at TED 2018.
BioXp biofoundry services
Synthetic DNA, simplified
From gene synthesis through complex whole synthetic genome construction, our BioXp biofoundry services provide the speed and accuracy of the BioXp system with Gibson Assembly technology, the most trusted method for building seamless, high-fidelity DNA.
Advancing biologics discovery
Learn how scientists are using our technology to rapidly advance research for cancer treatments, infectious diseases, and inflammatory or autoimmune disorders.
Introducing Vmax™ X2 cells
Build biology faster, and say goodbye to E. coli
Telesis Bio is committed to best practices in biosecurity and is a member of the International Gene Synthesis Consortium. We support researchers and the synthetic biology community with the responsible synthesis of genes for discovering and creating new medicines, diagnostic tests, agricultural biotechnology products, industrial chemicals, and other beneficial applications.