Empowering Researchers
Our Proudest Contributions
Our proudest contributions are those we make to your research
Our mission is to accelerate the creation of sustainable synthetic biology solutions for humanity's biggest healthcare and technology challenges, and we are humbled to be part of your research.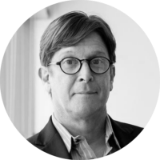 "Thanks to the BioXp™ system, the time required to go from understanding and ordering a digital sequence to functional testing of a given TCR has gone from over three weeks to under three days — I am amazed and grateful."
Stephen Schoenberger, P
h.

D
La Jolla Institute of Immunology
"I ordered gene fragments on the BioXp™ reagent ordering portal, completed construction of five vaccine candidates against SARS-CoV-2, sequence-verified, manufactured RNA for animal testing, and immunized mice in just eight days."
Jesse Erasmus, P
h.

D
Director of Virology, HDT
"The goal of our research is to develop novel mRNA therapeutics to rare genetic diseases. We are committed to doing so quickly and effectively; however, we are restrained by the large amount of time it takes from design to assessment of the new therapeutic."
Boris Resnick, P
h.

D
Scientist, mRNA Therapy Research, Ultragenyx Pharmaceuticals
"We tested a total of 8 different constructs, some with transmembrane domains, and in our hands, 100% of the constructs showed protein expression as determined by ELISA, Western and/or flow cytometry."
Michael Zwick, P
h.

D
Associate Professor, Department of Immunology and Microbiology, Scripps Research Institute
"The BioXp™ System really speeds up the engineering process and made it possible to test more designs in a shorter amount of time. Engineers usually have to compromise their design, but with Telesis Bio, we can submit any kind of design and get our DNA within a week."
Russel Komor, P
h.

D
Director of Biochemistry and Protein Engineering, Cellibre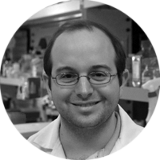 "In our current work identifying mRNA vaccine candidates for infectious diseases, we are always looking for ways to enhance our efficiency. One of the bottlenecks we identified has been the challenge in building or obtaining synthetic constructs for rapid candidate screening. By using BioXp™ automated system, we were able to achieve greater speed and throughput in our screening process."
David M. Brown, P
h.

D
Associate Director RNAimmune, Inc.
Empowering researchers to make breakthrough discoveries